Newly Surveyed & Price Reduced
Property now includes home, 1 outbuilding, and 3.086 acres. The home is 1,816 sq. ft., 4 Bedrooms, 2 Bathrooms, Attached Garage. Located just off paved roads, north of Phillips, NE, in between Grand Island and Aurora, NE.
Call Clint Mickey 402-694-8470
or Haley Bamesberger 402-631-3147
for Details
SUBSCRIBE TO OUR EMAIL ALERTS

Cornwell, Inc. occasionally sends out email notices of upcoming auctions. If you would like to receive these updates by email please submit your email address.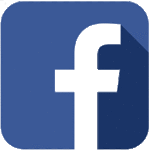 We have a new page on Facebook! Like and follow us at this link Cornwell Inc. Farmland, Real Estate, Auctioneers