FIREARM & ACCESSORY PREVIEW NIGHT
Friday, September 29, 2023
6:00pm-8:00pm
AUCTION DATE: September 30, 2023 * 9:00am
No online bidding
Oct 4, 2023
Deere 790 Excavator, 2019 Timpte Triple Axle Hopper/Grain Trailer, 2007 Kenworth T600 Sleeper Truck , 1974 Chevrolet C70 Farm Truck, & More
Oct 11, 2023
Shop Items, Rhino R800 Box Scraper
Bidding begins to end October 15th | 4:00pm CST 
Business Liquidation Auction
Bidding begins to end on October 18, 2023 | 6:30pm CST
Item pick up on October 19 | 870 16th Street Aurora, NE
Oct 25, 2023
2000 Freightliner FLD132 Classic XL Sleeper Truck
Leiss Railroad Antique Memorabilia & Collectables
Bidding opens October 10th
Bidding begins to end October 30th | 6:30pm CST
PERSONAL PROPERTY & HOUSE AUCTION
Bidding beings to end on October 23, 2023 | 6:30pm
Item pick up on October 24, 2023 | 3:00pm-6:00pm 410 E Street Utica, NE
House to be sold at auction on the property | Property will be available for viewing during personal property auction pick up and one hour prior to auction
October 24, 2023 |6:30pm
410 E Street, Utica, NE
THE NATIONAL FARM TOY SHOW/AUCTION
SAT, NOV. 4TH * 10 AM
Accepting Quality Farm Toys – Memorabilia – Pedal Tractors
Live Firearm Auction

November 25, 2023* 9:00am
Farr Building, Hamilton County Fairgrounds | 310 A Street Aurora, NE 68818
Multiparty Toys & Collectables
Bidding opens November 14th
Bidding beings to end December 3th | 4:00pm CST
SATURDAY, NOVEMBER 18, 2023 * 9:00 AM
HORDVILLE, NEBRASKA EVENT CENTER
Live Firearm Auction

December 23, 2023 * 9:00am
Farr Building, Hamilton County Fairgrounds | 310 A Street Aurora, NE 68818
Dec 27, 2023
END OF THE YEAR AUCTION
Items must be submitted by December 12, 2023
Live Firearm Auction

January 13, 2024 * 9:00am
Farr Building, Hamilton County Fairgrounds | 310 A Street Aurora, NE 68818
Live Firearm Auction

February 3, 2024 * 9:00am
Farr Building, Hamilton County Fairgrounds | 310 A Street Aurora, NE 68818
Live Firearm Auction

March 2, 2024 * 9:00am
Farr Building, Hamilton County Fairgrounds | 310 A Street Aurora, NE 68818
Complete Online or In-Person Auction Services

Maximum Exposure for your Farm Equipment

Online sales with AuctionTime.com

Simulcast auction services through Equipmentfacts.com
Featuring Cornwell Inc's New Auction Facility

Conveniently located on Aurora's Downtown Square in the former Hometown Variety Building, this is our Live/Online Auction Facility for Farm Toys and Specialty Sales as well as our hub for receiving collections, processing them for auction and our shipping facility.
SUBSCRIBE TO OUR EMAIL ALERTS

Cornwell, Inc. occasionally sends out email notices of upcoming auctions. If you would like to receive these updates by email please submit your email address.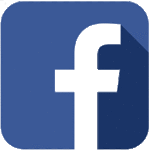 We have a new page on Facebook! Like and follow us at this link Cornwell Inc. Farmland, Real Estate, Auctioneers