CORNWELL AUCTION
A Name Synonymous with Auctions in Central Nebraska since 1947
COMPANY PROFILE
Cornwell Inc. Land & Home Brokers – Auctioneers have established themselves as a leading auction and real estate firm serving Central Nebraska selling all categories of personal property including Farm Equipment, Firearms, Business Liquidation's, Estate, Antiques, and Household auctions. The firm handles all categories of Real Estate at auction or by private treaty.
ADVERTISING: We implement the most aggressive, targeted marketing campaigns possible, the backbone of a successful auction. All auctions are included in our World Wide Web site; www.cornwellauction.com reaching potential customers from throughout the entire world. Cornwell Inc. Land & Home Brokers – Auctioneers have also developed through the years much targeted direct mailing lists of potential buyers for all categories of auctions in which they conduct. We work closely with the seller to keep them informed of how their auction is progressing. Ordering, Pre-payment and pre-press preparation of all advertising. No upfront money is needed.
LlVE/ONLINE BIDDING;  We offer complete online in conjunction with live auction bidding  through www.auctiontime.com www.bidcaller.com, and www.hibid.com allowing bidders from throughout the world bidding on items from our auctions on select sales.
AUCTIONTIME; We offer complete Equipment Sales through Auction Time in an online manner.
STAFF: Our knowledgeable staff is dedicated to making your auction a success! We have conducted numerous auctions and chattel appraisals for all major lending agencies including the Farmers Home Administration and the FDIC.
TRACK RECORD: We pride ourselves on our proven track record of conducting successful auctions. References can be readily provided.
Contact us any time to discuss your Real Estate or Auction need at no obligation.
In Memory of my Father Les Cornwell – 6/5/25 – 3/13/04
"Get more with Les"
My father, Les, upon returning from the service, (1947) boarded a train at Grand Island, Nebraska and headed west to Sterling, Colorado to attend the Jim Hoover School of Auctioneering and Radio Broadcast. After returning from Colorado, he established the Cedar Rapids Sale Pavilion at Cedar Rapids, Nebraska. He co-owned and operated the sale barn until the fall of 1957 when fire destroyed it. In 1957 he, moved to Aurora, Nebraska and bought into the Aurora Sales Pavilion.
From that time on, he conducted numerous auctions throughout Hamilton and adjoining counties. He cried livestock sales at various times in Grand Island, Ravenna, and Wahoo. Later, his brother Bill joined him in the auction business and in 1979; I started working auctions with him. He held a Real Estate license in conjunction with the Auction business. In addition to his brother (Bill) and myself, my brother Bill and Cousin Doug Cornwell also followed in his footsteps as auctioneers. My brother Kent has also been active in the auction business as a ring man.
I have many cherished memories during my childhood following dad from auction to auction and growing up in the auction environment. Even though dad and I only worked a short time together before he retired from the business and I went at it on my own, I will always cherish our sales together and his coaching me as a young auctioneer upon coming home from auction school, at Billings, Montana.
– Tom Cornwell
SUBSCRIBE TO OUR EMAIL ALERTS

Cornwell, Inc. occasionally sends out email notices of upcoming auctions. If you would like to receive these updates by email please submit your email address.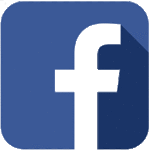 We have a new page on Facebook! Like and follow us at this link Cornwell Inc. Farmland, Real Estate, Auctioneers