Box title
Great Home, Located on the outer edge of Giltner, NE. Offering approximately 8 acres. Home is all on one level. Oversized 2 car garage, there is approximately 6 acres of land that is currently being farmed. This home is located in close proximity and walking distance to the Giltner school. The property is on village water and sewer. This property offers a lot of potential. Please call today to view the property or for further details.
Cornwell Inc.
Land & Home Brokers Auctioneers
1202 L St, Aurora, NE 68818
Broker: Clint Mickey, 402.694.4023
Email: clintmickey@hamilton.net
Agents: Haley Bamesberger | haley@hamilton.net | 402-631-3147
Carla Mundt 402-366-2803
Barbara Mickey 402-604-1727
SUBSCRIBE TO OUR EMAIL ALERTS

Cornwell, Inc. occasionally sends out email notices of upcoming auctions. If you would like to receive these updates by email please submit your email address.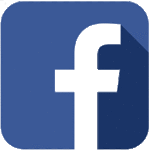 We have a new page on Facebook! Like and follow us at this link Cornwell Inc. Farmland, Real Estate, Auctioneers