ESTATES OF SHAWN HONEYCUTT & GENE WHITEHEAD
FIREARMS, GUN ACCESSORIES, AND MILITARY AUCTION
Saturday, September 30, 2023
* 9:00 am Uncatalogued items will sell
* 12:00 pm Cataloged items will sell
*Remainder of uncatalogued item will see after catalog is complete
Farr Building * Hamilton County Fairgrounds * 310 A St. Aurora, NE 68818 * Lunch Stand * Indoors
AUCTIONEERS NOTE: Please come prepared for a large offering of items including ammo, gun related items, military items and memorabilia, and high quality firearms.
CATALOGUED GUNS
Aero Precision: M5 Cal Multi Trijicon Scope; X15 223-5.56
Remington: 25 All Brass Shotshells Full Box; 25 Rem. w/ Full Box of Vintage Ammo; 700 .270 Win Leupold Scope Soft Case
Ruger: 3 Screw 41 Cal Mag 4 5/8BBL; American Bolt Action .22 W/ Hunter Amer. Stk; American Rem Fire .22; Single 6 .22 Cal 2 Cyl. 9.5" BBL
S&W M&P9 9mm 4" Threaded barrel Spare Mag; MP 15-22 .22LR
Savage: 99 .303 Cal Take Down Lever Action; 99 250-3000 Lever Action Take Down; Mod 110 .308 Bolt Action Left Handed; Mod. 99E .308 Win. Lever Action; Mod.1899 .22 H.P Take down
Sig Sauer 1911 Tacops 45 Auto; P365 9MM Spare Mag
Stag Mod 15 Cal Multi AR 15; Mod 15. Cal Multi Leupold 3HD Scope W/Mag; Stag10AR26 w/ Sig Sauer Tango 6 Scope
Winchester: 1892 25-20 WCF Lever Action; Mod. 90 .22 Short Oct. BBL; Mod. 94 30/30 Win. Lever Action; SXP Pump Defender 12GA
Other Firearms: Western Super X 12 GA. Long Range Load; Stevens Hi Power Mod 425 25 REM Soft Point; Rise Armament Watchman Wylde Black AR15 BLK; Alexander Arms 6.5 Grendel Sig Sauer Scope; Beneli M1 Pump 12GA 3" BBL; Beretta A400 Xcel 12ga Auto Hard Case & Soft Case; Browning Mod. 78 30.06 Oct. BBL; Colt 38 WCF; HK 45 C .45ACP Spare Mag; Kimber Pro Carry II .45 ACP; Marlin Arms 27-S 25/20 Cal.; Mosberg Int. 715T .22 Cal Long Only; Mosin Negant  M91 7.62x54R; Mossberg 500 12ga Pump w/Soft Case; Palmetto PA-15 Multi AR 15 Magpul Stock; Peters 12 GA 2 3/4 In. Vintage Shot Shell Box; PW Arms 7.62 X 54 R  Mod. 96/30 Military Style
UNCATALOGED ITEMS INCLUDE
Ammo: 7.65X39; 500 rds CCI Mini Mag HP; Blazer 45 ACP; Federal 9MM; 22 LR; 32 Auto; 30 Carbine; 22 WMR HP; 28 Ga.; 12 Ga.; 22 Short; 410 Ga. 3"; 6.5 Creedmore; 40 S&W; 357 Mag.; 44 Special; 22 LR Target; 7.6X35; 450 Bushmaster; 22 LR Rem. Thunderbolt; 20 Ga.; 10 Ga. Steel Shot Shells; 7.62X39;
Gun Accessories & Knives: AR15 30 Rd Mags; Rifle Scopes, Scope Rings, Scope Bases, Scope Caps; AK Mags; Pistol Holsters; SKS Mags; 30 Carb Mag; Assorted Knives; Long Gun Hard Cases; Long Gun Soft Cases; Misc. Duck & Goose Calls; Assorted Choke tubes; Blind Bags; Bennelli hard case; HKS pistol reload holster; Myers Western gun belt & holster; reloading items; shot; powder; empty shotgun shells;
Military Items- Spam Cans; Large Artillery blanks; bunker gear; military suits; parachute jumper suits; military bags and pouches; Wooden ammo crates; Steel ammo cans; gas masks; night vision sites; trench tools; large offering of Japanese training posters; Uniforms; Large offering of Wooden Ammo boxes- includes various types and gauges- Peters, Winchesters, Remington, Red Head, Western Savage, Arrow,
All Purchasers of Firearms must have a Nebraska Firearms Purchase Permit or FFL.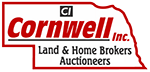 Auctioneers
Tom & Casey Cornwell, Clint Mickey
Dan Muirhead
RogerObermeier
SUBSCRIBE TO OUR EMAIL ALERTS

Cornwell, Inc. occasionally sends out email notices of upcoming auctions. If you would like to receive these updates by email please submit your email address.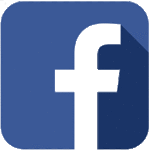 We have a new page on Facebook! Like and follow us at this link Cornwell Inc. Farmland, Real Estate, Auctioneers