Legal Description: Northwest Quarter (NW 1/4), Sec. 3, Township 8 North, Range 5 West, Clay County, NE
Location: Southeast Intersection of W Road and 325 Road Clay County, NE
Assessor & FSA Info: Well Info:
PLC YIELDS: CORN– 165 Pump Rate: 700gal/min, 6 inch well
55.78+/– Acres Farmland Well Depth: N/A
101.36 +/– Grassland Well ID: N/A
2021 Taxes: $4,668.76 Well Registration: N/A
About the Land: Diverse opportunity of farmland with pastureland to be grazed or potential development into farm
ground. Pastureland is clean and clear. Currently pivot irrigated.
Natural Resource District: Upper Big Blue
Price and Terms: Land will be sold on taxable acres. $100,000 Down payment due upon a fully executed purchase
agreement. Possession of the farm will be negotiated with the seller at their discretion as heirs of the estate.
SUBSCRIBE TO OUR EMAIL ALERTS

Cornwell, Inc. occasionally sends out email notices of upcoming auctions. If you would like to receive these updates by email please submit your email address.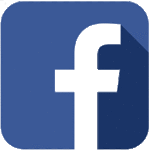 We have a new page on Facebook! Like and follow us at this link Cornwell Inc. Farmland, Real Estate, Auctioneers