CARNES AUCTION
HORDVILLE, NEBRASKA EVENT CENTER
SATURDAY, NOVEMBER 18, 2023 * STARTING AT 9:00 AM
LAZY JK'S BBQ – LUNCH STAND – RESTROOMS 
RICHARD "DICK" & CECELIA CARNES – OWNERS
 AUCTIONEERS NOTE; DICK AND CECELIA HAVE BEEN LIFELONG COLLECTORS, DICK WAS A FORMER AUTIONEER & FARMER AND LOVED JOHN DEERE, CECELIA WORKED AT THE 1ST STATE BANK, HORDVILLE FOR MANY YEARS AS MANY COINS CAME FROM THERE AS WELL AS GENERATIONS OF ANTIQUES & COLLECTIBLES WILL BE OFFERED.  THIS WILL BE A LARGE AUCTION AND RIGHT AT 9:00 2 AUCTION RINGS WILL BE SELLING MOST OF THE DAY!! – COME PREPARED!!
COIN COLLECTION WILL BE CATALOGED AND WILL SELL RIGHT AT 9:30 AM
COIN COLLECTION; SILVER DOLLARS; 1878, 1881, 1896, 1901, 5-1921, 4-1922, 3-1923, 9 IKE DOLLARS
SILVER HALVES; 50 HALVES FROM 1904-1964; One Roll Bicentennial Halves; SILVER QUARTERS; 50 QUARTERS FROM 1934-1964; One Roll Bicentennial Quarters; SILVER DIMES; 50 FROM 1910-1964; NICKELS; 40 Nickels from 1940-1965; 10 Buffalo Nickels 1924-1937 INDIAN PENNIES 6 – 1884-1905; PENNIES; 22 1911-1929; 8 1943 STEEL PENNIES & 1 Roll of Steel Pennies;  20 ROLLS WHEATHEAD PENNIES; SETS; One Roll of Sacagawea Dollars; A SILVER CHRISTMAS 1982-1987; OFFICIAL REVOLUTION BICENNTENIAL MEDAL; NEBR BICENNTENIAL COIN; US LIBERTY COINS 1886-1986; IKE PROOF 1972; BICENNTENIAL 1776-1976 MEDAL;
GUNS; Savage 22 cal. Pump Rifle Hexagon Barrel; Springfield 187J 22 Cal Rifle; Stevens Arms 12 ga Hammer Shotgun; Hercules 410 Ga. Single shot; Cabela's .50 Black Powder Rifle; 3 Daisy BB Guns;
JOHN DEERE COLLECTIBLES; Haynes Implement John Deere Equipment Little Girl & Dog Print Central City, NE; 3 JD Modern Bicycles in mint condition; 2 JD Grain Test Weight Scales; 4 JD Model Gas Pumps NIB: JD Trivia; Holiday Stuffed Animals; Checker Set; Blanket; JD Trays; Collector Plates; 2 JD Thermometers; JD Mugs, Kitchenware, Mixing Bowls, 16 Pc Dinnerware Set; JD Seeds; Puzzles; JD Tractor O Poly Game; JD Coffee Cups; 3 Large Boxes JD Furrow Magazines; JD Christmas Light Set;
PEDAL TRACTORS – FARM TOYS – BELT BUCKLES
Hordville 100 Year 1906-2006 "Gold Plated" Belt Buckle Serial #1 of 25; Pewter Hordville 100 Yr Buckle; Ford 8N; JD 50 Series & Wagon; JD 7600; Case IH 8950; JD Coaster Wagon & Pull Trailer; 40 PLUS JD, OLIVER, IH & OTHER FARM TOYS AND TRUCK BANKS; Belt Buckles; Misc Old Toys;
AG COLLECTIBLES; JI Case Co. Farmer's Encyclopedia; Archer Oil 5 Gal Can; Archer Oil Quart Can; Archer Oil Sample Kit; 2 Greenline Equip Calendars; Meows Thermometer; Pioneer Seed Clock; Tekseed Plastic Cup; Fontanelle Seed Glasses; You Been Farming Long Picture; Delaval Oil Can;  Large Collection of Seed Corn Pocket Books; Rob see Co Funks G Farm Record Book; MM Brumley Max & Stratton, NE Record Book;
OMAHA & OTHER STOCKYARDS
Mactier Bros. 1963 Calendar; Very Extensive Omaha Stockyards Bullet Pencil Collection; Aurora Sales Pavilion 1958 Calendar; Third City Livestock Co. Cane; Cox Livestock Transportation Rain gauge;
OTHER STOCKYARDS & SALEBARNS; Bullet Pencil Collection
PRIMITIVES – COLLECTIBLES; Short tail Horse Windmill Weight; Pig Weather Van/Lightning Rod w/4 Glass Bulbs; 2 Lighting Rod Balls; End of the Trail Picture; Copper Boiler; Lantern; Lone Wolf Small & Large Pictures; Little Girl & Bird Picture; Horse Clock; Puritan Cast Bean Pot w/lid;  Ship Cast Iron bookends; Enamelware; Telephone Insulators; Several Blue Fruit Jars w/Wire Lids and Zinc Lids; Richardson; Coffee Jars; Root beer Mug; Several Whiskey Bottles; Fancy Cookie Press w/Instructions; Vintage Kitchen Utensils; Kraut Cutter; Ship Pictures; Kerosene Lamps; Old Tied Quilts; Modern Tins; Antique Tins; Cigar Tins; Folger & Butternut Coffee Tins; Several Harness Hooks; Iron Coat Hanger; Cigar Boxes; Collection of Dresser, Kerosene Lamps; Porcelain Door Knobs; Cane Collection; Perfection Oil Heater; 2 10 gal. Cream Cans; Sausage Grinder; Barrel Beer Cooler; Sad Irons; Childs Sad Iron; Slates/Chalkboards; Sewing Baskets; 2 Tiger Chewing Tobacco Tins; Washboard; Wooden Boxes; Pear Box; Coal Bucket; Nevada Dairy Bottle; Wooden Cheese Boxes; Root beer Mugs; Longaberger Baskets; 33 & 45 Vinyl Records; Woodstock Typewriter; Whiskey Decanters; I Want You for US Army Picture; WG Rogers Silverware Set; Tudor Plate Silverware Set; 2 Stanley Aladdin Thermos; 2 Wooden Clothes Baskets;
SIGNS; Chesterfield Cigarettes; 2 RC Cola Signs; Vigortone Feeds; Fontanelle Hybrids; Western Turbine Pump, Western Land Roller Co. Porcelain Sign; Coca Cola Sign;
CROCKS; Capital Drug Co. Crock Jug, Lincoln, NE; Western Crock Jug; 2, 3 & 4 Gal. Redwing Crocks; Red W Chicken Waterer; 5-Gal Union Stoneware Crock; 5 gal. VHL Pottery; Several Crock Jugs; Blue Crock w/lid; Bowl; Brown Jug; Bean Pot w/Holder;
BOOKS/PAPER ITEMS/PRINTS; 1st State Bank Calendars 1942, 47, 62, & Newer; Several other Local Advertsing Calendars; 1888 & 1903 Hamilton Co. Atlases; Hordville Lumber Co. Essco Catalog; Kendall Morris Johnson Garage, Hordville, NE; 1958 Hordville Bulldog Annual; Tommy Frazer 1995 Framed Print; Vintage News Papers; Lots of Older Vintage Magazines; Hamilton Co. Auto Directories; Vintage Hamilton Telephone Directories; Cookbooks; Old Scrapbooks; Nebraska Farmers Magazines 1919-1936; Other Old Magazines & Newpapers; Capper's Farmers 1929-1946; 1977-1985 Playboys; Sears & MW Catalogs; Albaugh/Dover Co. 1902 Catalog; Builder's Catalogs; Herbalist Almanacs; Ladies Home Journals; 4 Jessie Young Cookbooks 1937-1939; 1940's Stars & Stripes Newspapers;
GLASSWARE; PINK DEPRESSION; Huge Collection of Pink Depression Pieces; GREEN DEPRESSION; Fruit Growers Juicer; CARNIVAL; Very Old Footed Bowl; Several Pieces of Carnival; S&P COLLECTION; Hundreds of S&P Shakers; Brides Basket; Cup & Saucer Sets; Cookie Jars; Vaseline Glass; Lamp Shades; Cruets; Character Glasses; Gambles Measuring Glass; Hen on Nest; Candle Holders; Figurines; 2 Quaker Oats Cookie Jars; Collection of Dresser Lamps; OTHER GLASSWARE
ADVERTISING – NOVELTY ITEMS; Haynes Implement John Deere Equipment Little Girl & Dog Print Central City, NE; Nehi Chest Pop Cooler; Falstaff Brewing Lamp; 1st State Bank Hordville, NE 1908 Calendar; Branting Produce Calendar Plate; Archer Oil Sample Kit; Shaneyfelt Produce Thermometer; Fairmont Milk Bottle; Huge Amount of Novelty/Advertising Items; Key Chain Collection; Ice Scrapers, Rain Gauges, Clips, Advertising Note Books and Pocket Calendar's; Screwdrivers etc; 16 PC Coca Cola Dinnerware Set; Coca Cola Thermometer; Modern Coca Cola Items; Elvis Presley tins, stamps Etc; Pop Crates and Bottles Collection;
YARDSTICK COLLECTION; 200 plus Advertising Yardsticks including Hordville Lumber Co.; JD, IHC, Ericksen Sales & Service, Grosshans Lumber Co, MUCH MORE!!!
LICENSE PLATES; Huge Collection of License Plates, Hamilton Co and Others
PENS & PENCILS; HUGE COLLECTION OF BULLET PENCILS, MECHANICAL PENCILS AND INK PENS; JD PENS & PENCILS COLLECTION; OMAHA STOCKYARDS BULLET PENCILS; OTHER STOCKYARDS BULLETS;
SMALLS; Woodard Drug Co. Aurora Medicine Bottle; 2 Nebr. Fishing Permits; 2 Old Padlocks; Pocket Knives; Bottle Openers; Ins. Lic. Topper; Paradox Vintage Ink Well; Army Tanker Ashtray; Costume Jewelry;
FURNITURE; Oak Platform Rocker; 2 China Hutches; 2 Bookcases; 2 Oak School Chairs from Hordville High School; Blonde Cedar Chest;
BARBIE DOLLS; 8 plus Barbies New in Box
CASH, GOOD CHECK OR CREDIT CARD ACCEPTED; A 3% CONVENIENCE FEE COLLECTED ON CREDIT CARDS; ALL ITEMS AT BIDDER'S RISK WHEN SOLD; OWNERS & AUCTIONEERS ARE NOT RESPONSIBLE FOR ANY ACCIDENTS;
All Purchasers of Firearms must have a Nebraska Firearms Purchase Permit or FFL.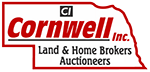 Auctioneers
Tom & Casey Cornwell, Clint Mickey
Dan Muirhead
RogerObermeier
SUBSCRIBE TO OUR EMAIL ALERTS

Cornwell, Inc. occasionally sends out email notices of upcoming auctions. If you would like to receive these updates by email please submit your email address.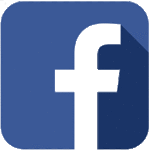 We have a new page on Facebook! Like and follow us at this link Cornwell Inc. Farmland, Real Estate, Auctioneers