Clay County, NE
119.61+/- acres/ $8,500 per acre
FULL POSSESSION FOR 2023
Legal Description: West half of the Southwest Quarter (W1/2SW1/4) and the Southwest Quarter of the Northwest Quarter (SW1/4NW1/4) of Section Eight (8), Township 8 North, Range 7 West of the 6 th P.M., Clay County, Nebraska
Location: Road 323 and Road H, Clay County, NE. This will be the southwest corner of the farm. This farm is located southeast of Giltner, NE and northwest of Harvard, NE .
Assessor & FSA Info:
PLC YIELDS: CORN-
76.225 +/- Acres Farmland
43.385+/- Grassland
2022 Taxes: $5,779.48
About the Land: This farm contains 119.61+/- acres of farmland, grass, and creek bottom. The farm will include well, pivot irrigation system, and motor. Also, selling with the farm is a 1,920 sq ft Steel Frame shop building with concrete approaches at the entrance and exit of the building. This property offers production of cropland, hay ground, pasture, as well as the recreation potential of hunting, and enjoying the Big Blue River. This farm is primarily composed of Hobbs silt loam, Holder silty clay loam, and Hord silt loam.
Natural Resource District: Upper Big Blue
Price and Terms: Land will be sold on taxable acres. $100,000 Down payment due upon a fully executed purchase agreement. Full possession for 2023 growing season with purchase inputs or after the 2023 growing season, no later than December 15 th , 2023.
Please Call: Clint Mickey 402–694–8470;
Tom Cornwell 402–694–9104;
Haley Bamesberger 402–631–3147;
Curt Mickey 308–379–6149
For More Information
SUBSCRIBE TO OUR EMAIL ALERTS

Cornwell, Inc. occasionally sends out email notices of upcoming auctions. If you would like to receive these updates by email please submit your email address.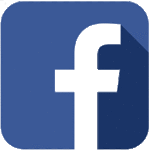 We have a new page on Facebook! Like and follow us at this link Cornwell Inc. Farmland, Real Estate, Auctioneers