Located near the town of Harvard, NE and within proximity to Giltner, NE, Hastings, NE, Aurora, NE, and Grand Island, NE. This farmhouse sits on approximately 2.83 acres with a large tree line, cleared land, and space to roam.
The house was built it 1925, recently had a new roof installed, and is waiting to have new vinyl siding installed. The home is 2,329 square feet. The main level of the house has kitchen, dining, living, laundry, and bedroom possibilities. The kitchen has black appliances, dishwasher, refrigerator, over the range microwave, and oven/range will be sold with the house. The washer and dryer are also included in the sale of this home.
To access the upstairs, there are two stairways. The upstairs of the house has 3 bedrooms all with new carpet and closets. An additional storage closet is located in the hallway of the upstairs. Updates have been made with electrical.
This house has old farmhouse charm, structure, and could be a great place for you and your family if you are dreaming of living in the country.
Cornwell Inc.
Land & Home Brokers Auctioneers
1202 L St, Aurora, NE 68818
Broker: Clint Mickey, 402.694.4023
Email: clintmickey@hamilton.net
Agents: Haley Bamesberger | haley@hamilton.net | 402-631-3147
Carla Mundt 402-366-2803
Barbara Mickey 402-604-1727
SUBSCRIBE TO OUR EMAIL ALERTS

Cornwell, Inc. occasionally sends out email notices of upcoming auctions. If you would like to receive these updates by email please submit your email address.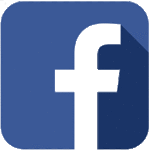 We have a new page on Facebook! Like and follow us at this link Cornwell Inc. Farmland, Real Estate, Auctioneers